Most Mira preliminary construction works completed
November 2018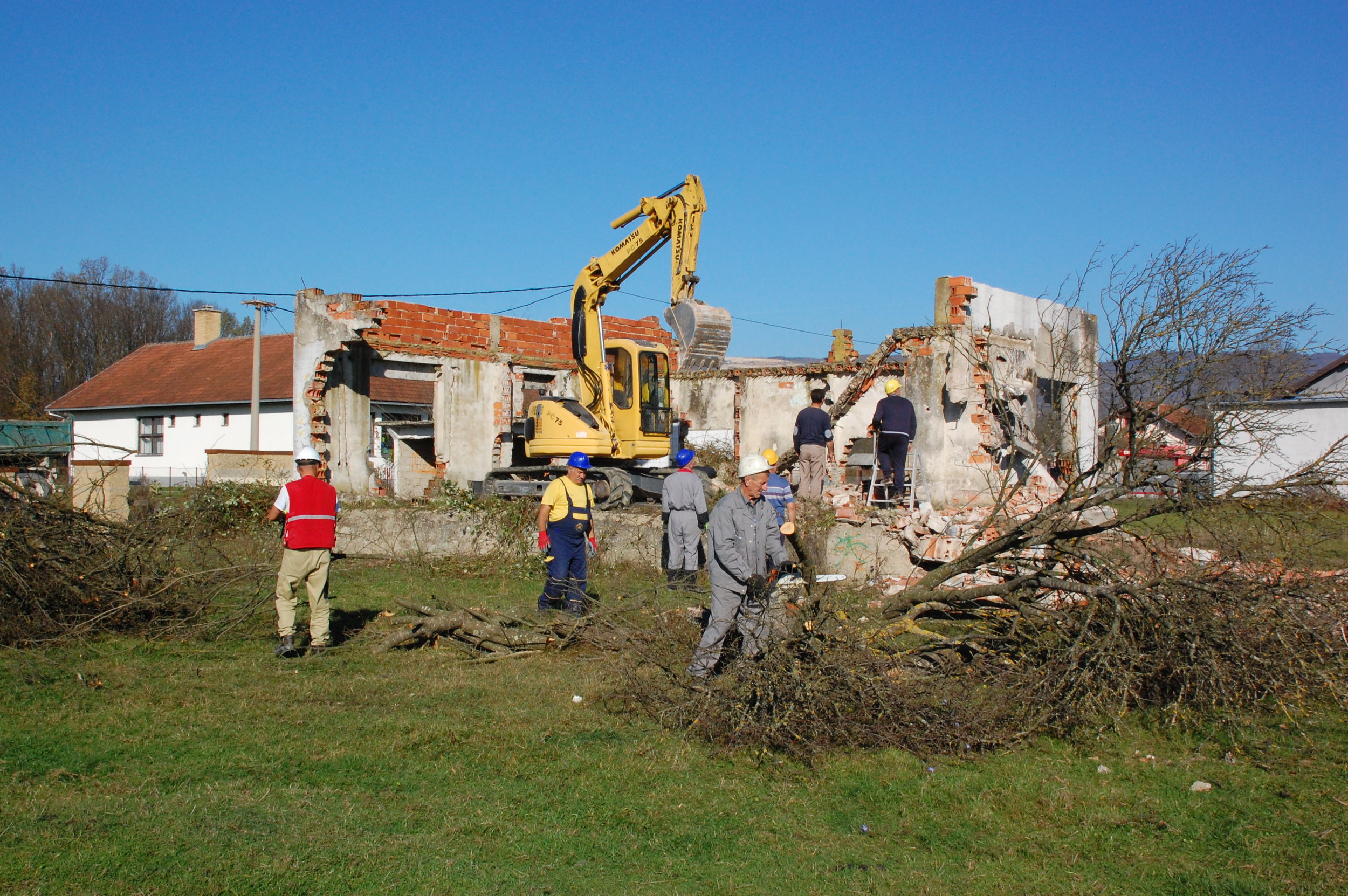 The preliminary works on the site of the future Most Mira Peace Centre in Kevljani, Prijedor, included the partial demolition and conservation of parts of the existing ruined house on the site, along with the removal of an old garage and overgrown vegetation to create the space for the future Peace Centre building. A pear tree was planted in the garden by members of the Trustees, to symbolise the new life of the Most Mira Peace Centre.

The old interior walls of the ruined house have been removed and the external walls retained and secured from the inside with a lightweight steel frame, which will also provide a structure for Most Mira to hang temporary outdoor stage sets and exhibitions. These works are the first step in converting this old ruined house into a public courtyard and outdoor performance space and will create a dramatic entrance into the new rammed earth Peace Centre, which will be built around the existing ruin. Construction of foundations for the main building works will begin in Spring 2019.

We have been inspired by the way in which the preliminary works brought together contractors, subcontractors and labourers from all sides of the ethnic divide and across Bosnia. The construction site was not only a place for craftsmen and ordinary laborours to share skills, but also to share very powerful and often emotional stories about Kevljani's traumatic history and their own pasts both with us, local residents and each other.

It became evident that the Most Mira Peace Centre can, even while it is being built, become a place where ordinary people can find pride and meaning in our work. This construction site in rural Bosnia is growing into a platform for inter-ethnic co-operation, confronting difficult political issues and healing in a community still deeply divided by war. We look forward to what 2019 may bring.